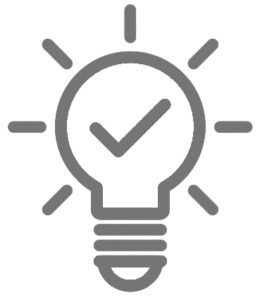 New Frontier Services, Inc. develops custom web applications for your unique business needs. "Custom" means you get exactly what you want and need without a lot of extra features you may never use. There is no need to put up with and deal with features you wanted but just aren't there.
We will work with you through the entire development process so that your custom web application will be easy to deploy for your employees, customers, or vendors as well as ensure that it will evolve with your business growth and changing needs.
New Frontier Services, Inc. provides timely and responsive support.
Program
Your business is unlike any other.
You deserve better than the one-size-fits-all approach to digital solutions.
We program the answers to fit you perfectly.
CRM (Customer Relationship Management) Systems – Tired of paying incredible amounts of money for CRM systems that don't meet your needs? Ever get the feeling you're paying more than you have to for features you don't need? Your business is unique; your CRM should be unique. New Frontier Services will design a custom CRM system with exactly what you need, without all the frills you don't want to pay for.
E-commerce – Not enough people walking through your door? Don't have a door? Bring your business and product to a worldwide audience with a custom E-commerce addition from New Frontier Services. Our keep-it-simple perspective offers individual solutions to fit your volume and order frequency.
QuickBooks Integration­ – Save time and money with a New Frontier Services QuickBooks Integrated System. We'll set up a custom data entry system that will pass information directly to QuickBooks, saving you the time of multiple data entry events, reducing the chance of human error, and increase overall efficiency in your data entry process.
Intranet – Looking for a better way to communicate and share sensitive data internally? New Frontier Services Intranet Application gives you the freedom and security to directly share information within your organization while allowing you to control who has access.
Anything You Can Think Of­ – We're here to make your life easier. If you have an idea, tell us about it. Our professional programmers can make it a reality.
Read More for SQL Database Programming
---